Generoso wrote:Here are a few Cello Piano pieces that I have been looking forward to playing but haven't found the music yet.

Does anyone have the Vieuxtemps Grosse Sonata Op.36 arranged for cello and piano by Bockmühl? I believe the edition is Schuberth & Co.

Or the Richter, E. Fr. Op.15 Sonata for Cello and Piano (ed. Ries)?
not arranged by Bockmühl but for cello anyway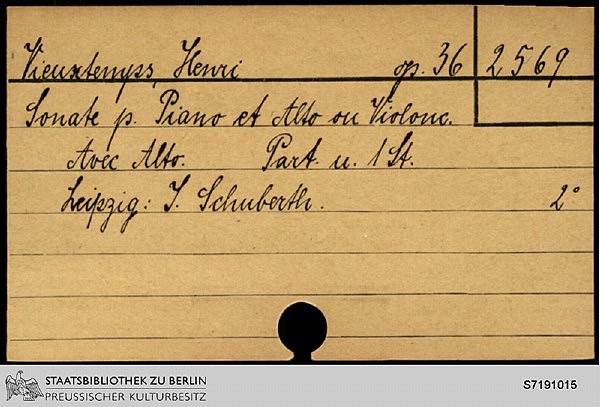 the E.F.Richter is quoted for another op.15